Mission Statement
The Partially Sighted Society provides information, advice, training, magnifiers and electronic low vision aids and clear print material for anybody with a visual impairment to help them to make the best use of their remaining sight.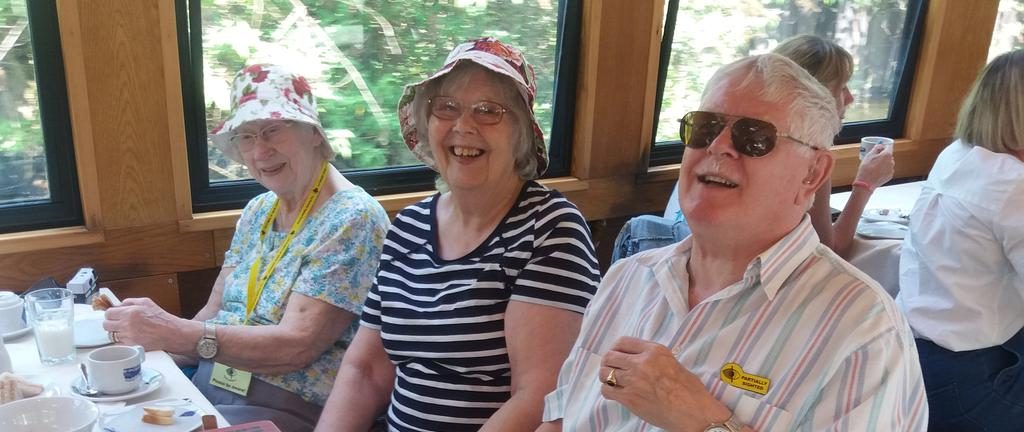 The Partially Sighted Society has been in existence for over 50 years. Our aim is to help people with sight loss make the best use of their remaining vision.
From our professionally equipped sight centre in Doncaster we provide a range of services to support anybody living with sight loss. These include:
Free Low Vision Assessments. Our professional low vision assessment has access to the latest aids and equipment to help you continue to live life independently.
Sight tests. We are a registered NHS Sight Test Centre and anyone can book an appointment with our part time Optometrist, who is as passionate about low vision as we are. We do not dispense spectacles, however, if new glasses are prescribed you can then take this to an optician of your choice. Our sight test clinic is ideal for those with learning disabilities or dementia. Our waiting area is never busy and we have supportive, caring staff.
Pss Print. Our print room offers a unique range of bold-lined stationery, exercise books, diaries and calendars. Andre, our print room manager, understands the challenges of visual impairment and is on hand to advise. We also offer a bespoke print service and free Visual Impairment Assessment Packs with samples of all our printed material.
Information and Support groups. Come and meet new people and learn new things at our variety of support and activity groups.
Other services from our Doncaster based sight centre include:
Fully-equipped drop-in resource centre with a wide variety of low vision aids including talking watches and aids to daily living, up-to-date technology, daylight lighting solutions, large print stationery etc.
In-house design and printing service which produces a variety of stationery products for people with a visual impairment
Suppliers of heavily lined stationery and exercise books to schools, academies and other educational establishments
Ecommerce website and mail-order service
Support group and other social and information groups and events
Visual Impairment Awareness training courses for carers and other professionals
Signposting and support for other issues that may be affecting your daily life
Training on specialised computer packages designed for people with a visual impairment
Oculus Magazine - Seeing The Way Forward In A Year Of Reflection
The last 18 months have been challenging for our small team at the Society.
Along with many other charities, we had to close our doors to visitors, postpone all face-to-face assessments and put on hold our support and social activities.
We were still available at the end of a phone call and continued to provide advice, aids and equipment as well as print all our diaries, calendars and school exercise books.
In fact, we printed over 1.6 million pages of diaries, calendars and exercise books in the last 12 months alone!
We are pleased to announce the launch of our latest version of the Oculus magazine which can be downloaded here.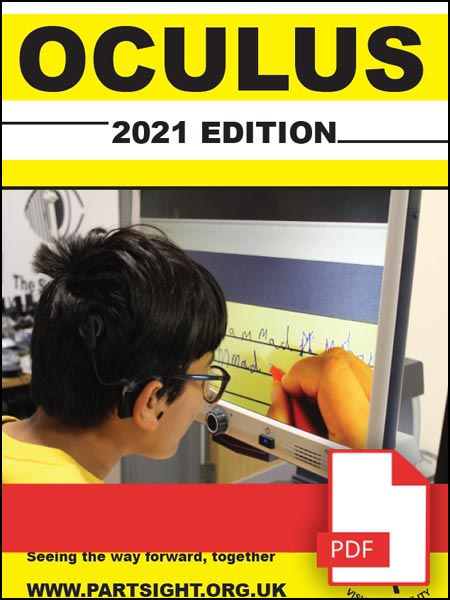 ---
The Shaded Eye
The PSS developed and promoted the Symbol of Visual Disability, commonly known as the Shaded Eye. This is internationally recognised as the symbol of visual disability. This symbol has been incorporated into a variety of products to help identify the wearer as being sight impaired.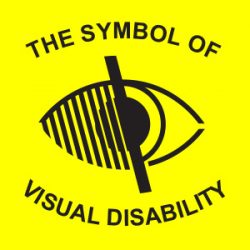 Become a Friend of PSS
There are many ways you can support PSS to ensure that we continue to provide the essential free services for people with a visual impairment. Becoming a Friend of PSS is just one of these. More information about our Friends scheme can be find in our Donations page.
Please call 01302 965195 for further information or email reception@partsight.org.uk for further information or to book an assessment or eye test.