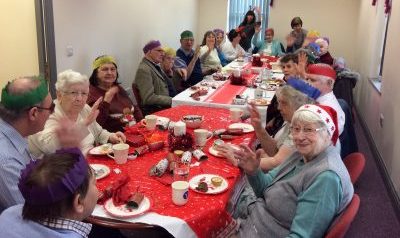 We host a variety of different monthly support groups to help those living with partial sight.
The groups consists of people who all have different levels of visual impairment and many different eye conditions. Most don't know each other until they join the group, but are quick to form friendships.
The groups meet monthly and often involve speakers and activities.
If you would like to attend, please call us for details. If you would like to set up a support group near you, please call us and we will help you.
The Support Group is free to Friends of The Partially Sighted Society and £3.00 per person to anyone else (carers free).
We offer the first session free to see if it is the group for you.
We hope you can join us.
"Joining the support group has given me a chance to meet new people, make friends and learn what The Partially Sighted Society has to offer. It also gets me out and about."

Helen, Doncaster